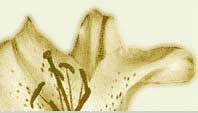 Floriad is dedicated to providing ONLY top quality (AAA) fresh cut flowers. Our policy of providing fast, fresh and reliable product has been our trademark for the past 17 years.

We are not only Canada's most reputable importers, but also Canada's longest lasting ! Even though the flower market took a hard hit during 1995, Floriad has easily managed to survive while some of Canada's largest firms quickly went out of business.

We have devised a payment plan for our customers that allows them to stay up to date with their payments, while at the same time enjoy the benefits of our discount program. We provide free consultation to all our customers. In the past we have helped small companies who were itching for higher profits to achieve goals they though were not possible.

Our friendly staff and very knowledgable president are all dedicated to their customers, and are willing to help in any way possible. After all, the better our customers, do, the better we do !!!
Copyright© 2000, Floriad Canada Inc.
Creative Design & Implementation by Emazing Solutions Inc.