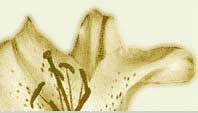 stablished in 1985, Floriad Canada Inc. has grown from a small wholesaler to Canada's most reputable, and competitive importer of fresh cut flowers.

Not only do we import the freshest flowers in the world, but we also bring in "the highest grade" fresh cuts the planet has to offer. Our experience in the field has given us a competitive advantage.

When it comes to flower care and treatment, we have the resources you want!




Copyrightę 2000, Floriad Canada Inc.
Creative Design & Implementation by Emazing Solutions Inc.